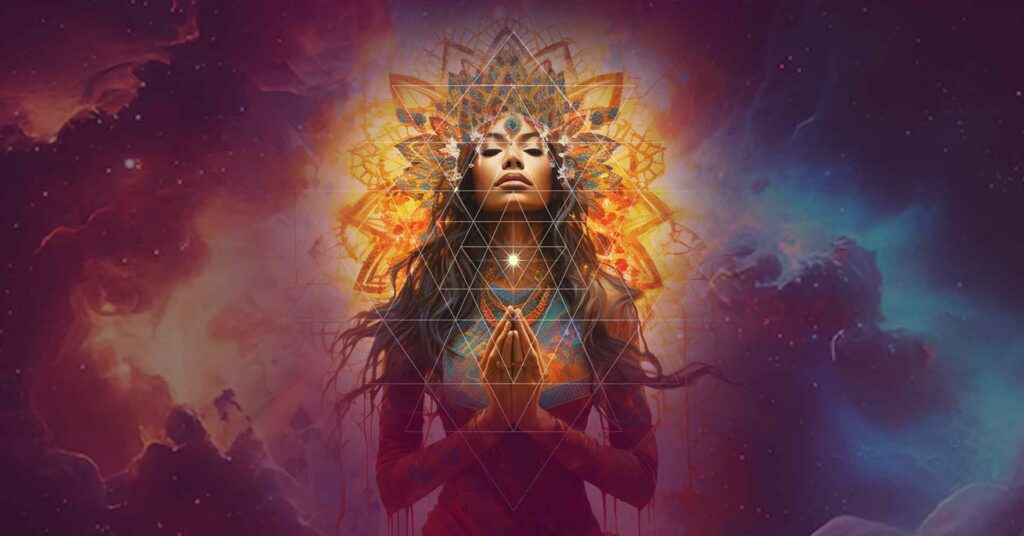 Join us on October 21st for an unforgettable evening at Shakti Awakening – A Musical Showcase dedicated to Navaratri: The 9 Nights of the Mother Goddess.
Our lineup features incredible women artists who will fill the night with soulful and devotional music. As mothers, daughters, and sisters, we unite our voices in harmony.
🎤 Priya Deepika: a vocal sound healer, producer, and teacher, weaving mystical traditions with electronic music.
🎤 Divasonic: Lynda Arnold, the founder of Sonic Devas, a Divine Feminine Sound Meditation Experience, that guides you through a transformative sonic experience.
🎤 Johanna Beekman: Experience the shared heartbeat of song with Johanna Beekman & friends, known for her soulful voice and inspiring music.
🎤 Meg Myers: a singer-songwriter, will captivate you with her powerful and transformative music.
Here's a playlist of a few songs from the arts featured at Shakti Awakening
10/21/2023 at 7pm-11pm
@ Mandala Studios 109 E. El Roblar, Ojai CA
This is a family friendly event, children under 12 free